New Scent Air Diffuser - 2024 Upgraded Bluetooth - DAP-1002NP (Black)
Ideal for spaces:
Medium
Coverage:
up to 1,500 sq/ft
Regular price

$247.00

Sale price

$197.00
Scent Diffuser DAP 1002 (Black) AromaPlan, powerfully and evenly scent any environment in just minutes. Nebulizer has an incredible 1,500 Sq Ft coverage so that every area of your home, office, spa, or commercial space will smell and feel like a 5-star hotel.

Diffuser DAP has Bluetooth enabled, providing a full experience of control using the AromaPlan App to fit your schedule in the best way. You can program as you prefer between the desired days of the week, setting up to five different operating periods each day.

A clean fragrance can enhance your everyday mood and make you experience elegance, harmony and tranquility in every living space.

Our hypoallergenic scent technology is safe for your family & pets, residue free and non-flammable, so you can enjoy all of the wonderful benefits of our aromas without any of the worrying.  
Important information!

The default app password is 1234

The AromaPlan diffuser comes with a pre-programming of 40s use, followed by a 30s pause, but you can easily modify it through the app and use many set ups to customize it your way

◼️ What will you receive?

    AromaPlan 2023 upgraded version of our scent air machine
    Up to 1,500 Sq/ft coverage - no water needed
    1 instruction manual
    1 security key, an extra key too close and lock the bottle after fragrance replacement (safe for children)
    1 HVAC adapter nozzle
    1 110/220 bivolt socket
    1 best sellers fragrance card
    The AromaPlan scents card explaining about how olfactory family works
    1 QR CODE card to activate the warranty
    1 QRCODE card that gives access to the link to download the AromaPlan app

◼️ Reasons to choose AromaPlan Diffusers

    Powerful, safe, and easy to use
    No residue
    Safe for kids & pets
    Fragrance intensity control
    Automatic timing function
    Space evenly scented
    Easy installation.

Why AromaPlan's Scent Diffusers

New Innovative Technology
AromaPlan's diffusers are perfect to scent any environment, controlling bad odors and improving indoor air quality in commercial and residential environments!

Performance in Minutes Coverage: up to 1.500 Sq Ft.
Surround yourself with scents that will inspire, excite and refreshen you with our unique fragrance oil diffuser - Perfect to be used at home, work, spas, kitchen, bathrooms or home office.

Ultimate Control
Fragrance Intensity Control. Schedule according to your daily needs and never waste your favorite scent again!

Unique Experience
Experience elegance, harmony and tranquility in every living space.

Unmatched Scent Experience
Dry vaporous microparticles capable of evenly perfuming your environment, promoting well-being and positive sensory effects.
AromaPlan Scents: Natural & Safe

Is completely safe for PETS & KIDS so you can enjoy all of the wonderful benefits of our aromas without any of the worrying. Our scents are natural, vegan, and free of solvents and raw materials derived from petroleum.
Features

☘️ Less Stress More Happiness
Are you aware that fragrances have the power to trigger your body's endorphin release? Encounter the sensory advantages of our premium aroma diffusers, which help alleviate stress, anxiety, and fatigue, while enhancing concentration, joy, and tranquility. Effortlessly enhance your mood and productivity with AromaPlan scents.

☘️ All Natural & High Quality
Our fragrances are CRAFTED IN THE USA using premium and unprocessed ingredients. AromaPlan's oils are organic and devoid of solvents, petroleum byproducts, and other potentially harmful compounds, like propellants found in aerosol sprays.

☘️ Luxurious Scent & Feel
Unlike inferior brands of aroma oils emitting artificial scents and creating a dense atmosphere, AromaPlan's aroma diffusers boast heightened concentrations of essential oils and authentic natural fragrances, ensuring a rejuvenating, genuine, and opulent aroma that transports you to the ambiance of a 5-star hotel!

☘️ Safe & Eco-Friendly
AromaPlan presents the ultimate home fragrance diffuser. Our fragrance oil is a top-tier product, completely safe for pets and kids. With our non-flammable and eco-friendly scent oils, you can relish the wonderful benefits of our perfumes without a hint of worry.

☘️ Pair it With the Best Diffuser
Our advanced home fragrance device evenly spreads your preferred aromas in spaces of up to 1,500 square feet, using just 1ml per hour of operation! Through the AromaPlan essential oil nebulizer, experience a fragrance diffusion that complements our exquisite perfume oils.

Click here to see all of AromaPlan's Diffusers
Shipping Info

To initiate a return, your product must be in identical condition to its receipt, unused, and with intact tags, all within the original packaging. Additionally, proof of purchase or the receipt is essential.

Commence the return procedure by reaching out to us at support@aromaplan.com. Upon approval of your return request, we will furnish you with a return shipping label, along with comprehensive guidance on the shipping process and destination. Please note that items dispatched to us without prior return authorization will not be acknowledged.

For full Refund Policy, please click here. 

 
Share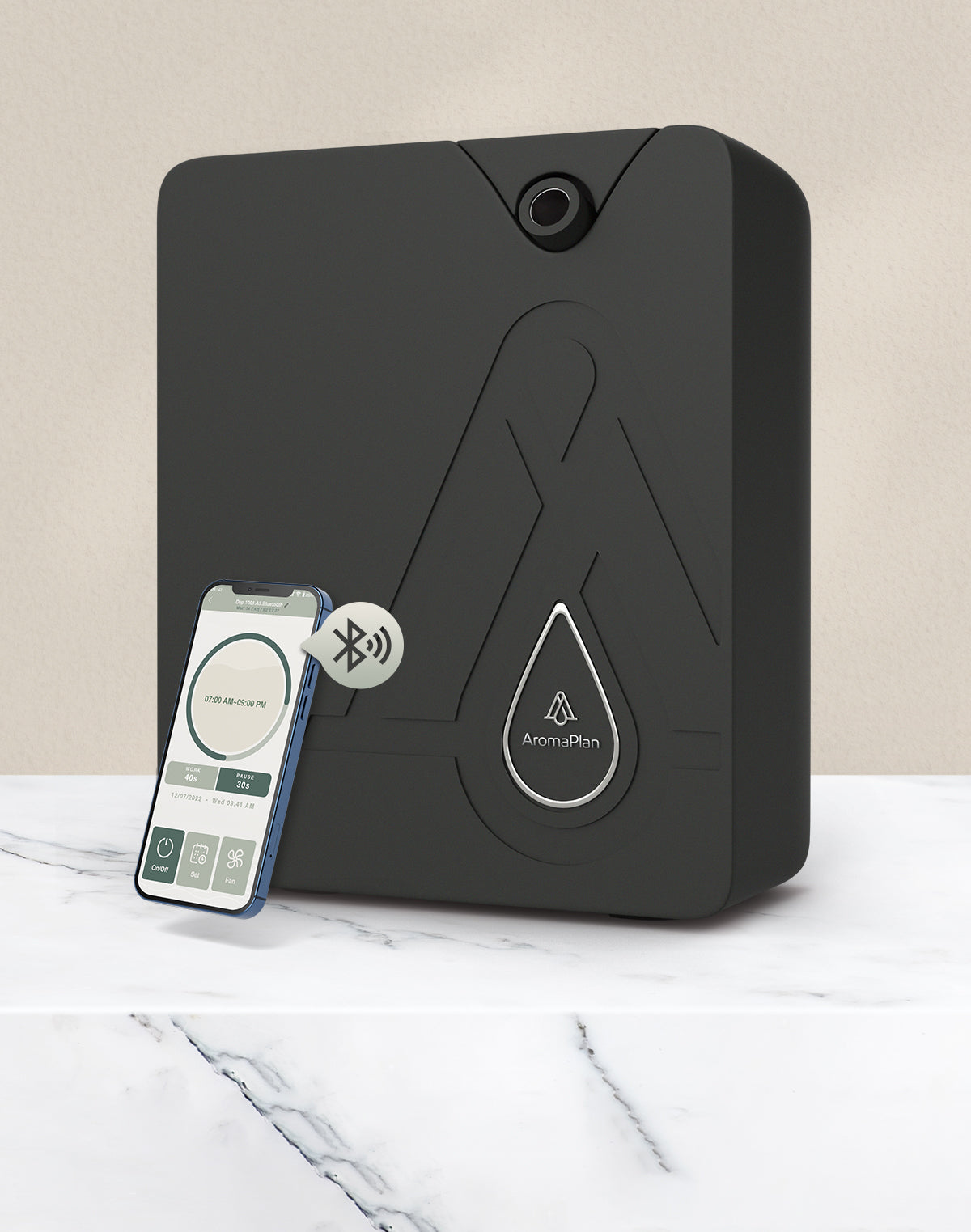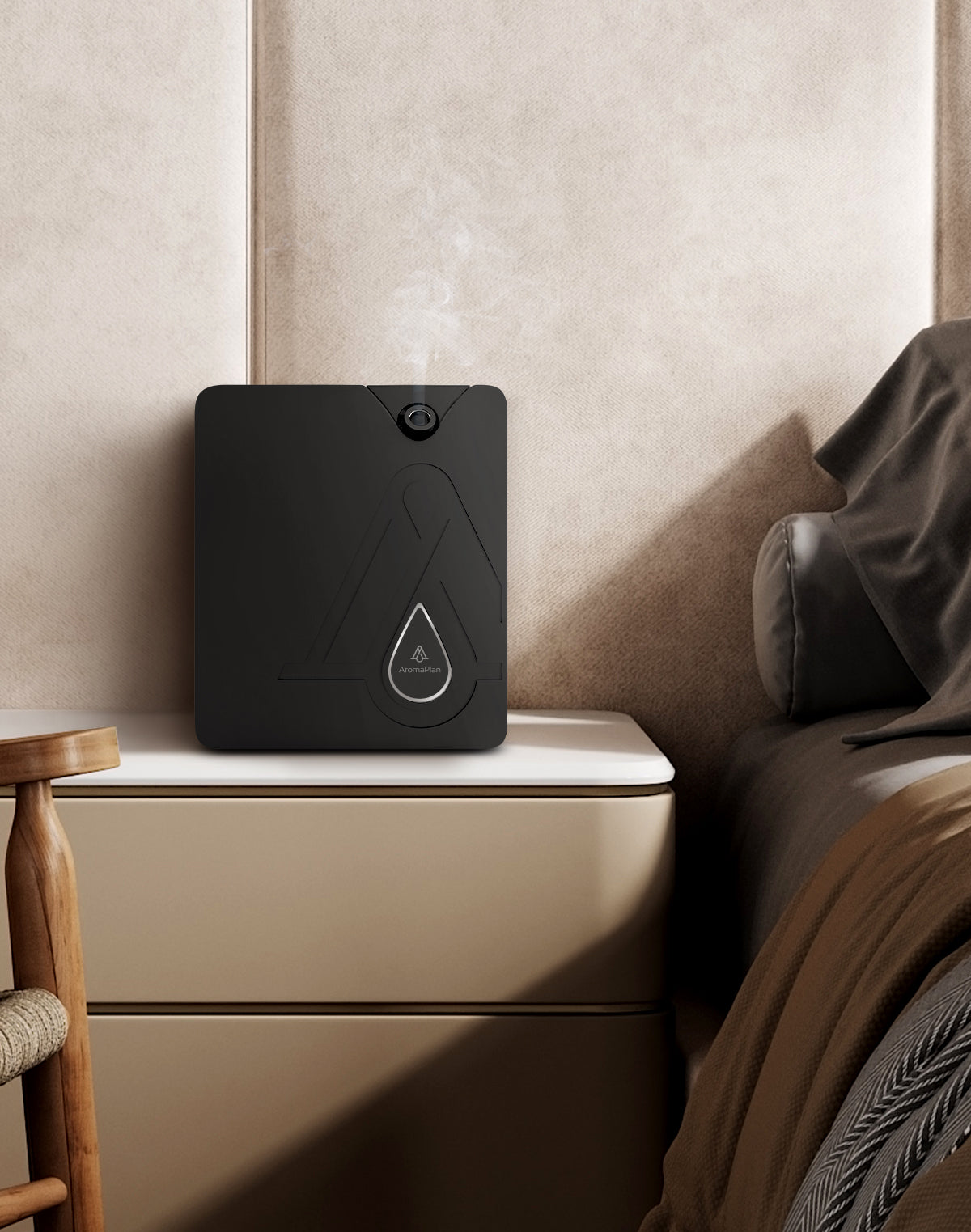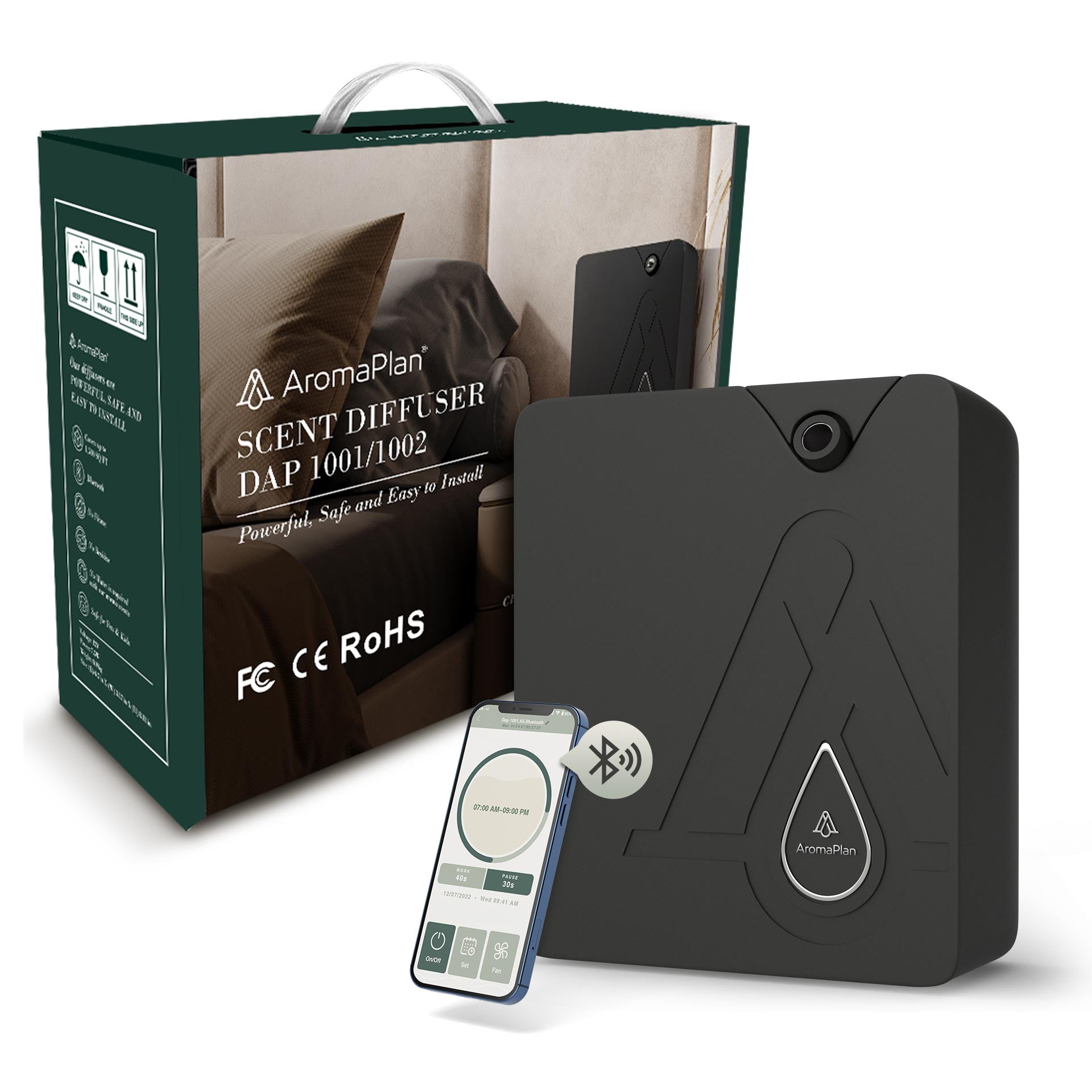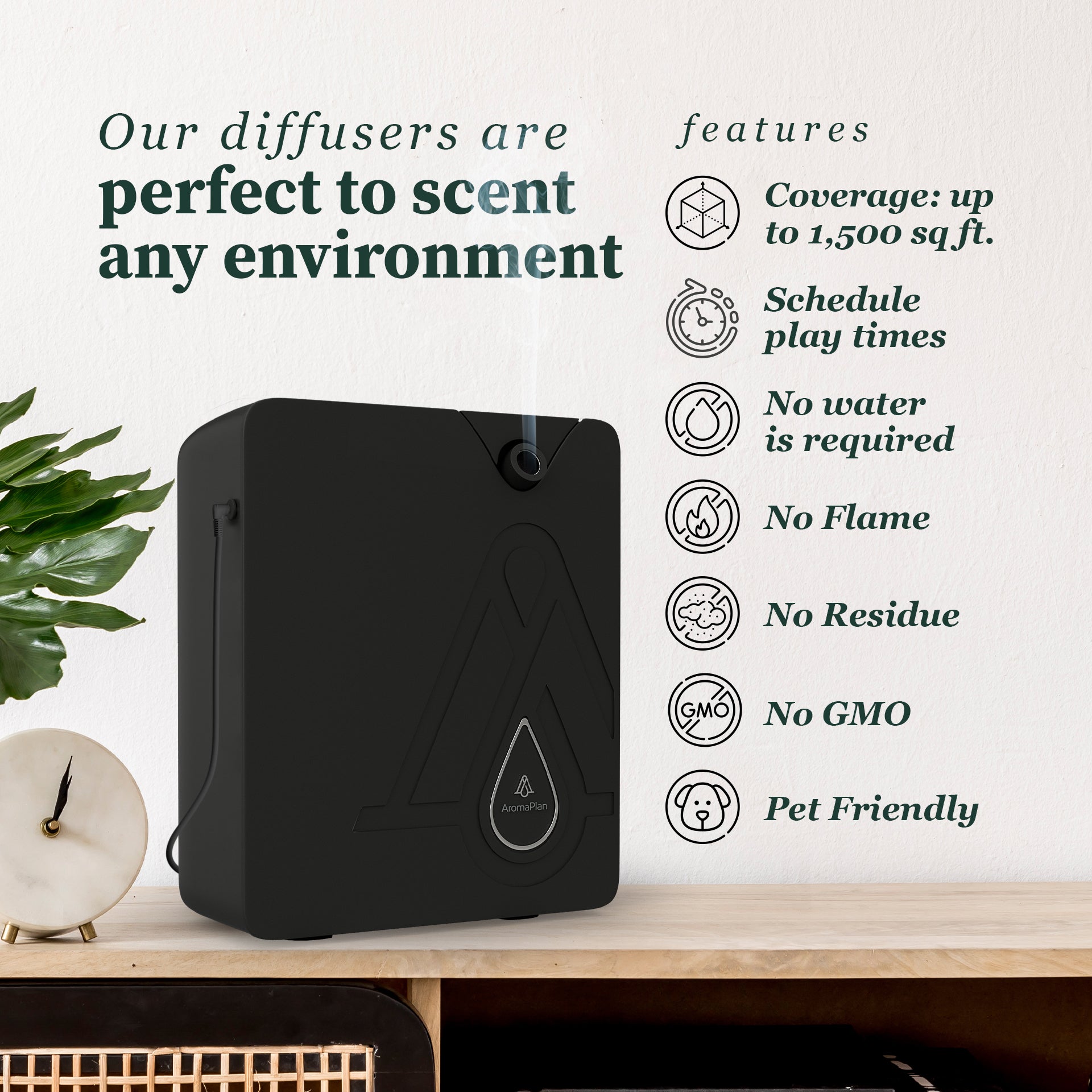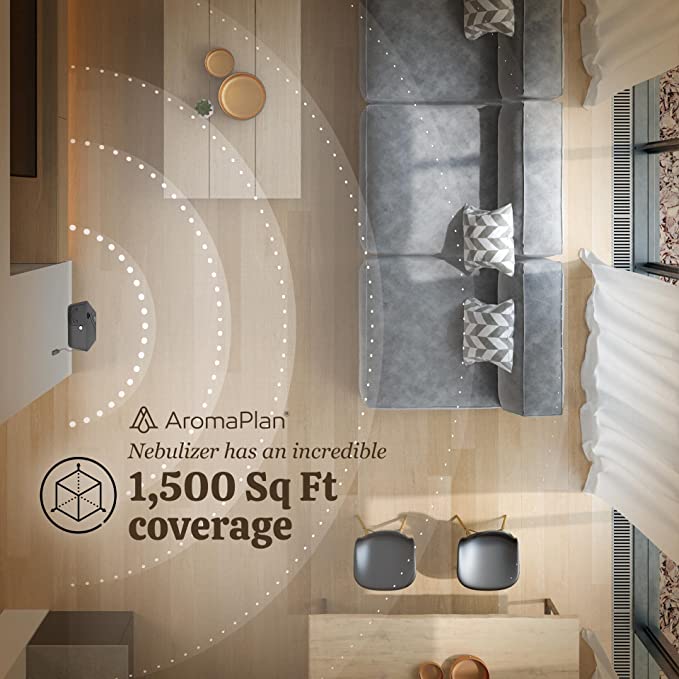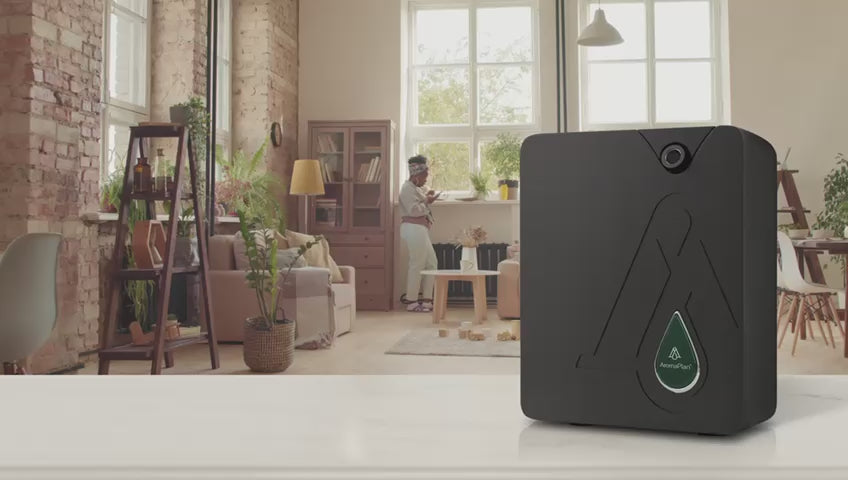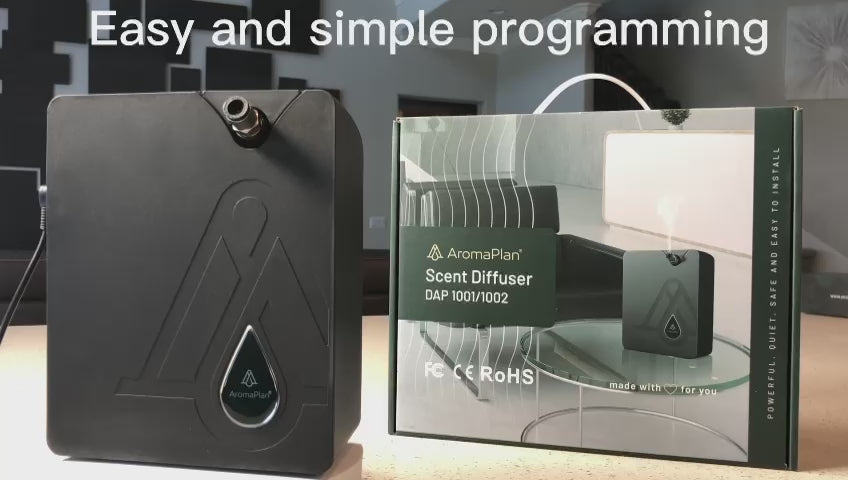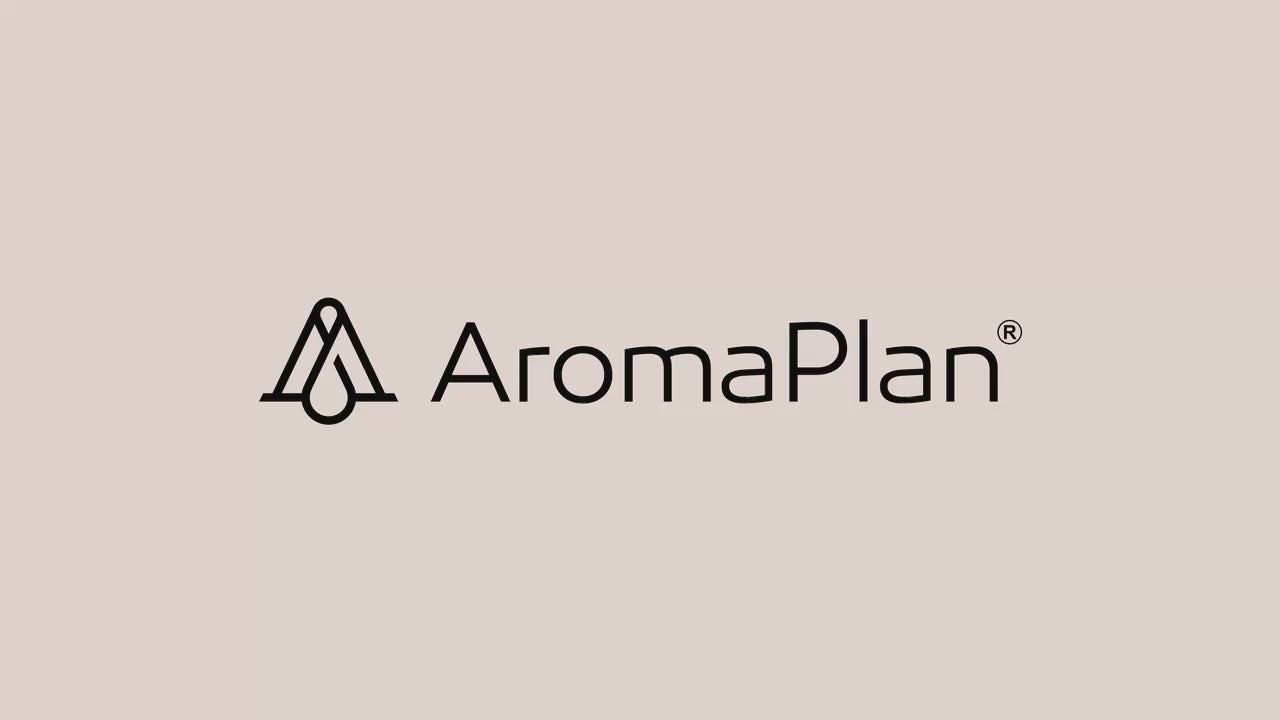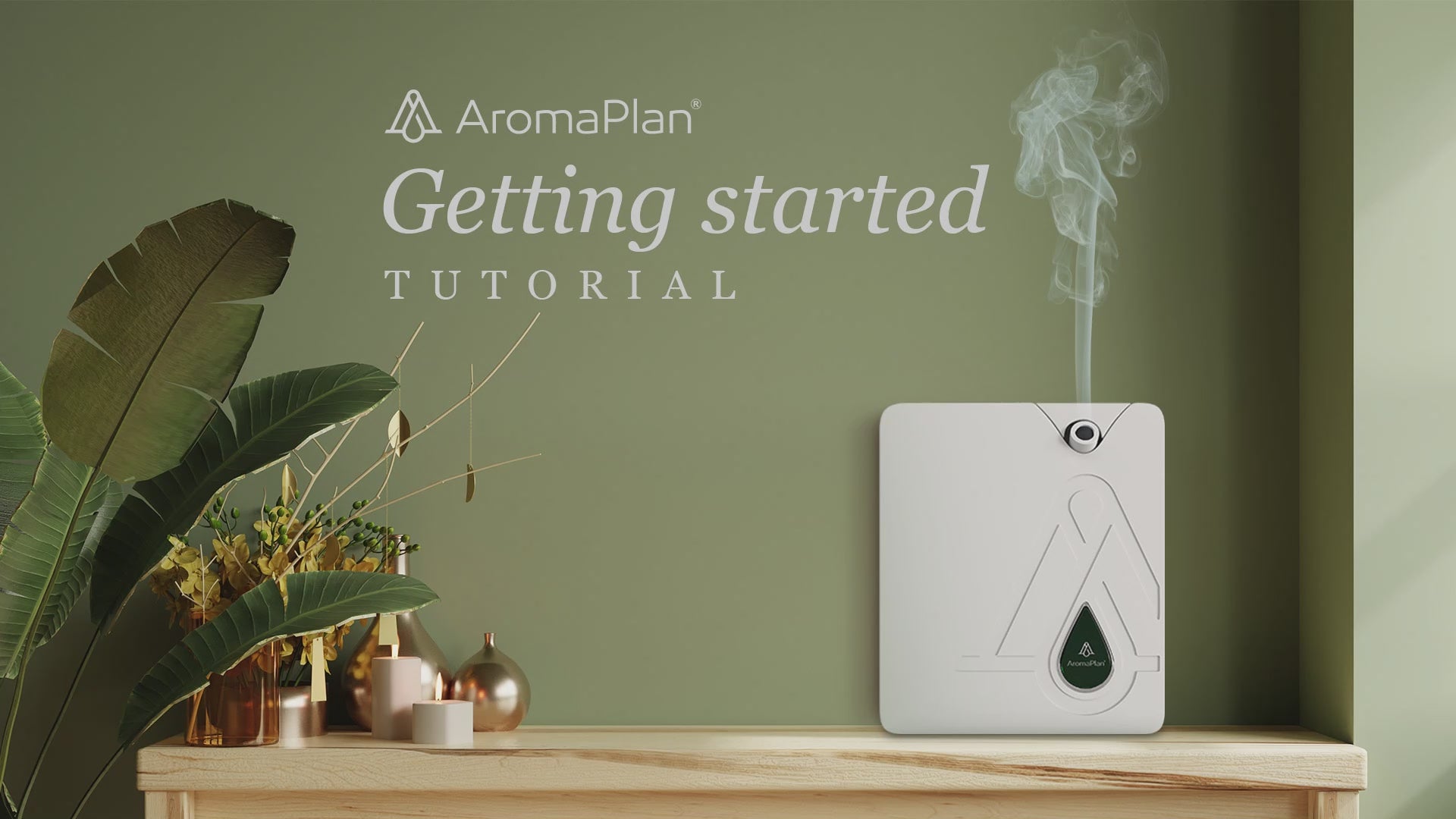 Reasons to buy AromaPlan
All Natural & High Quality

All AromaPlan's oils are natural, vegan, and free of solvents, petroleum derivatives and other potentially dangerous chemicals, such as propellants found in aerosol sprays.

Pet Friendly

The AromaPlan fragrance oils and diffusers are completely safe for PETS so you can enjoy all of the wonderful benefits of our scents without any worries.

Eco-Friendly

Our scent oils are non-flammable and eco-friendly. Our scents are MADE IN THE USA with pure and raw materials. Aromaplan guarantee a FRESH, NATURAL & LUXURIOUS scent and just a little drops go a long way with our essential oils.

Pair Fragrances With the Best Diffuser

Our Fragrances are best paired with our high-tech scent air diffusers for home, office or commercial spaces. Our Diffusers evenly distribute your favorite aromas to areas up to 1,500 Sq Ft, spending only 1ml per hour of use!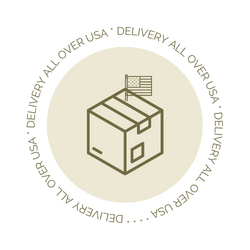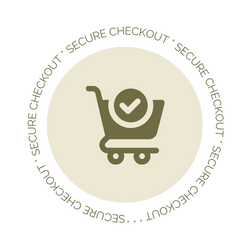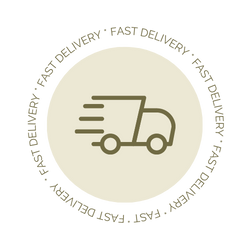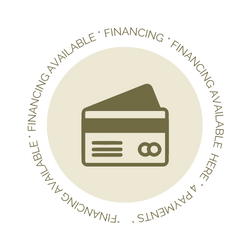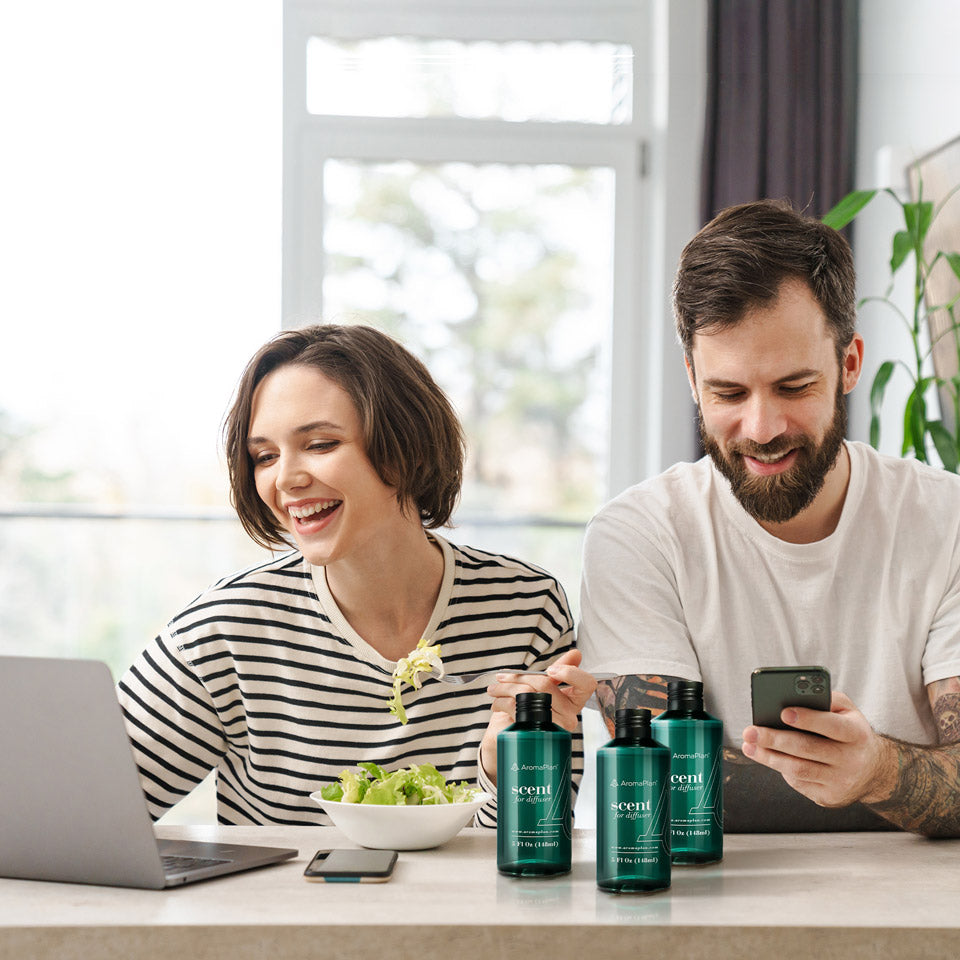 Join the AromaPlan Scent's Club
An easy and flexible way to enjoy your favorite scent!
Receive monthly your favorite
AromaPlan Scent + Free Shipping
Subscribe & Save 10%